It was a match made in PR heaven: Cardi B and Anna Wintour.
The Internet was set ablaze Saturday night when the unlikely duo was sat side-by-side at the Alexander Wang fall-winter 2018 runway show, which just so happened to take place in Vogue's old Times Square offices. It wasn't just an epic meme in the making, but inquiring minds everywhere wanted to know exactly what the pair talked about.
"Stuff," Cardi B coyly told E! News.
Although a Vogue cover is something the rising star prays for, the truth is Cardi—clad in Alexander Wang, of course—was humbled to sit next to the legendary editor.
"I couldn't believe it, girl," the rapper explained. "I couldn't contain myself, but I kept it together."
The star-studded front row wasn't the only thing notable about the designer's highly anticipated show. Both Bella Hadid and Kaia Gerber walked the carpeted catwalk. This is the second time the 16-year-old walked on Wang's runway; the first time, Kaia actually opened the show—a major honor for any model of any age!
"I've always been a fan of everything Alex does, and he was one of the first people to put me in his campaign when I was 13," Kaia told E! News' Zanna Roberts Rassi. "Getting that at such a young age, I was so excited and I felt so cool. To be able to work with him again and in a different way, I just feel Alex does the best job of making every girl so beautiful and so cool and the best version of yourself."
Here's what you may have missed from the star-studded show.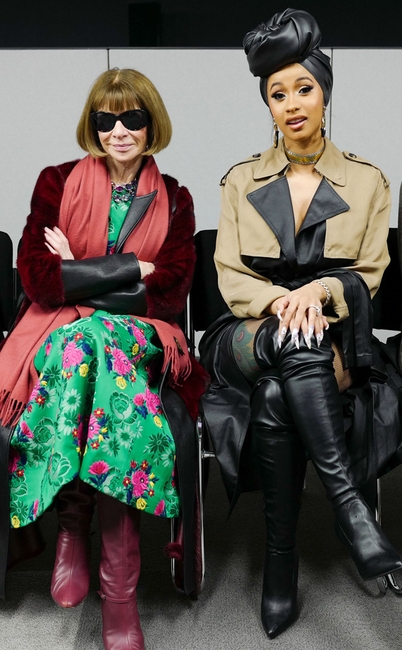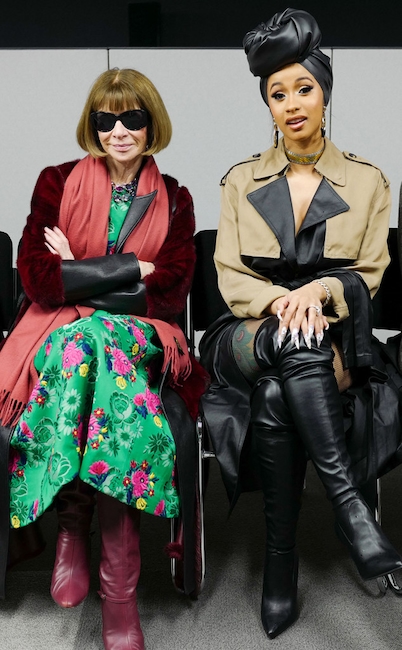 David X Prutting/BFA/REX/Shutterstock
Cardi B & Anna Wintour
"I couldn't contain myself, but I kept it together," Cardi B told E! News on sitting next to the Vogue editor-in-chief.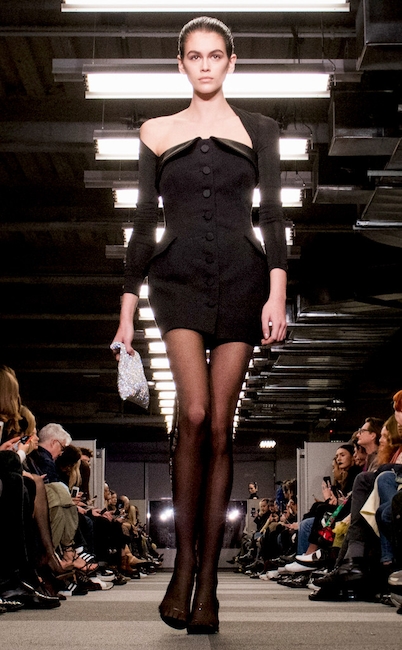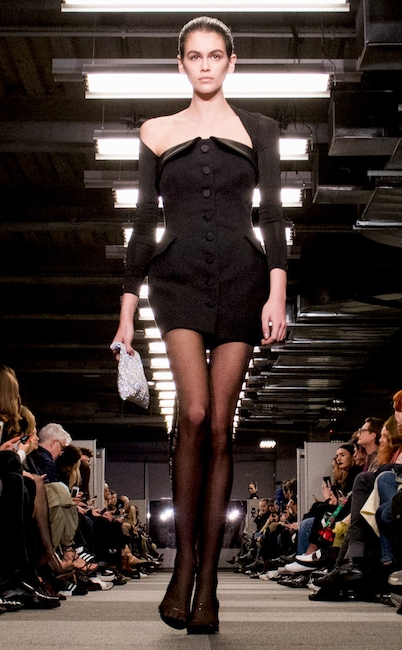 Peter White/Getty Images
Kaia Gerber
"What I'm wearing, it's super cool," the model shared with E! News. "We're all like boss ladies. You know, being in an office like this, it's just really cool and really different."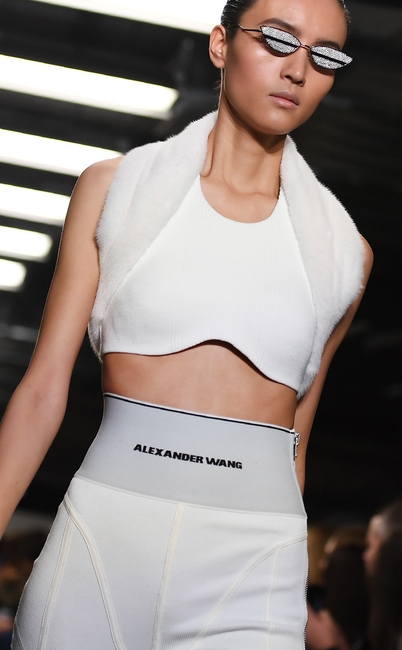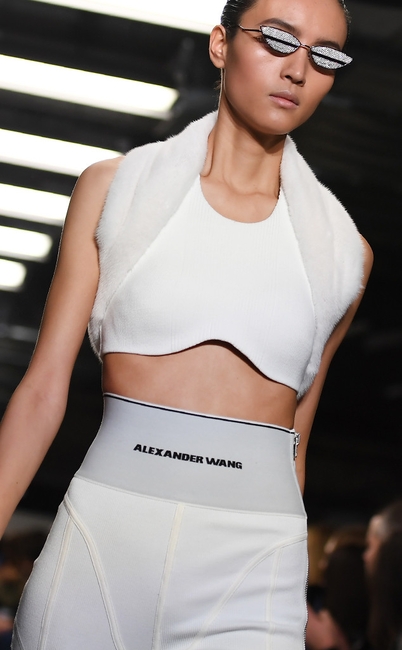 ANGELA WEISS/AFP/Getty Images
Branded Athleisure
While models clad in black, Matrix-like ensembles strutted down the runway that was the old Vogue offices, there was a handful of pieces that lent more casual vibes. Think: your Calvin Klein branded basics…but with an Alexander Wang flair.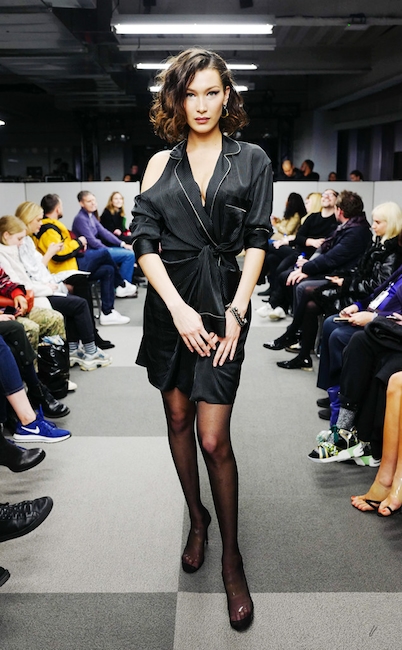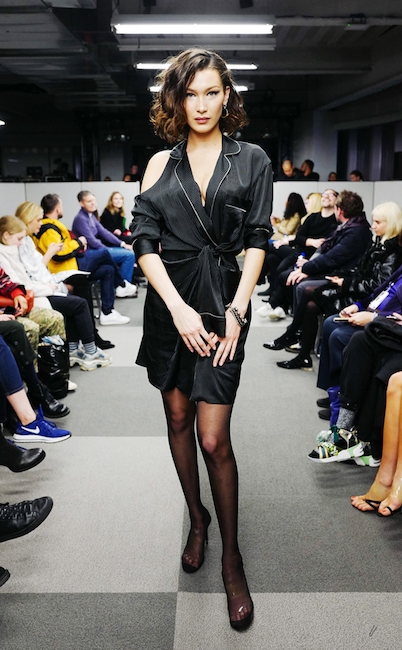 David X Prutting/BFA/REX/Shutterstock
Bella Hadid
The model also sashayed down the carpeted runway, wearing a PJ-inspired wrap dress we need in our closets now.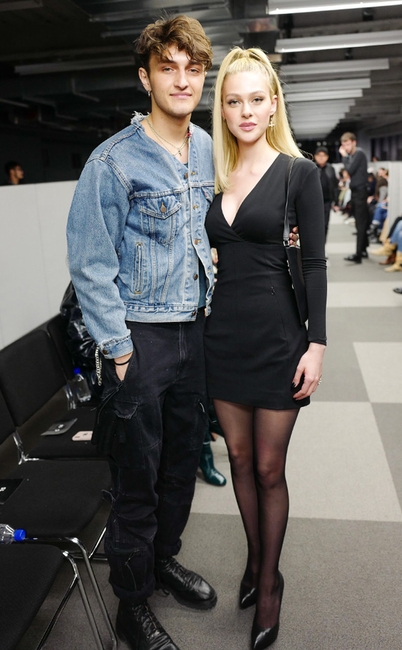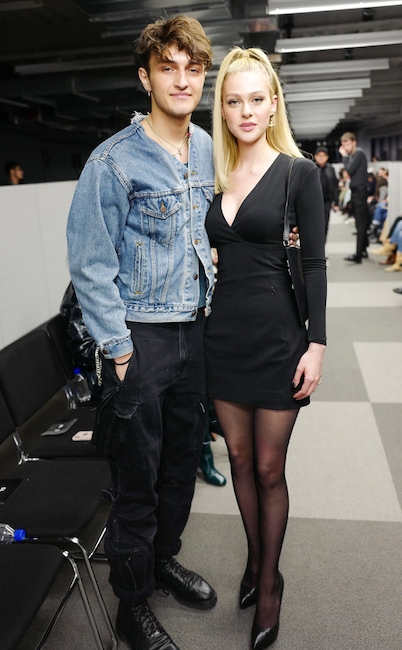 David X Prutting/BFA/REX/Shutterstock
Anwar Hadid & Nicola Peltz
Bella's brother and fellow model, Anwar, and his girlfriend came to support the designer as well.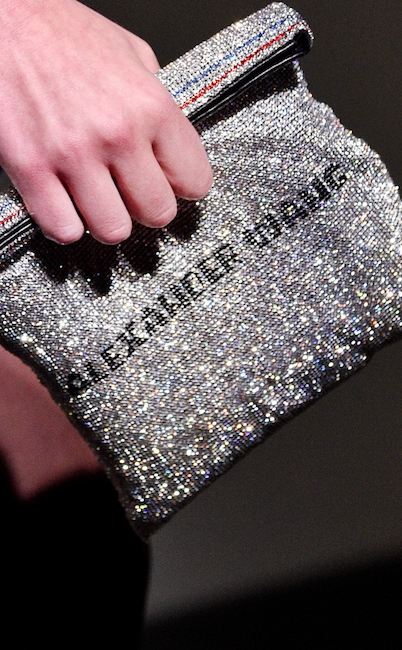 Peter White/Getty Images
Lunch-Bag Chic
The lunch-bag-turned-chic-bag will be the must-have accessory next season.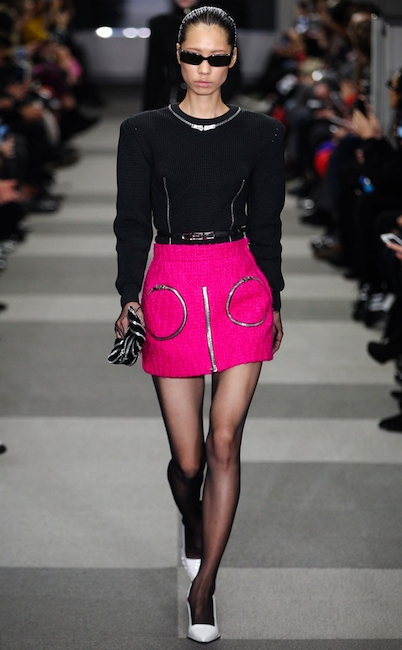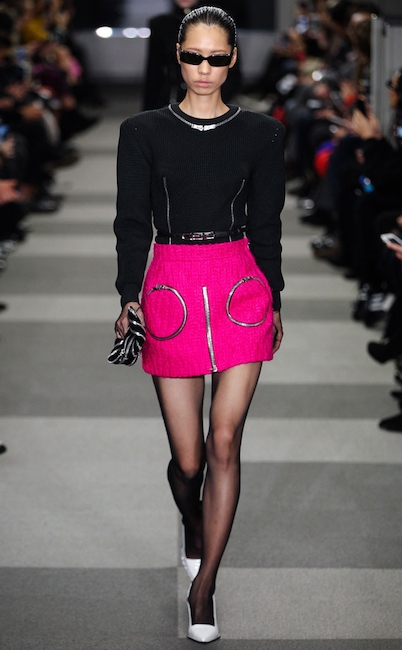 Thomas Concordia/WireImage
The Fashion
While featuring mostly a black collection, Wang elected for a pop of color in pink to brighten up the futuristic-mod collection. 
Stay tuned all week for more updates, celebrity looks and how-tos from NYFW!